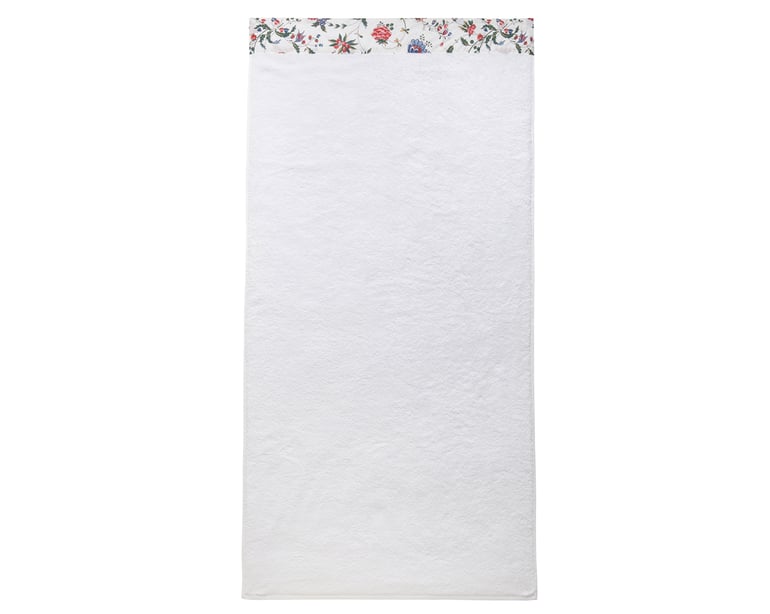 -30% clearance
Description and Characteristics
We love the BASTIDE collection's floral fabric trim. Multicolored flowers from India on a bright white background add a touch of colorful elegance.
It measures 27,5 x 55 in, the perfect size.
It is made of 100% combed cotton terry, 550 g/sqm, for guaranteed softness and absorbency.
It is Easy Care treated for quick and easy ironing.
You'll also love the other products in the BASTIDE terry collection, a bathroom set that's both classic and contemporary.
Pair them with our bedding collection of the same name.
Washing Instructions Description
This product can be washed at 140°F and then tumble-dried at a moderate temperature. Follow the care instructions on the label.
100% combed cotton terry towel 550 g/sqm
-30%
BATH TOWEL
Bastide
by

Anne de Solène
from
$70.00
from
$49.00
of which eco-part.
0 €
Secure payment
Secure payment by Visa,
Mastercard,American Express,
PayPal, PayPal Later
Fast home delivery
3 to 7 business days in the USA
Free shipping at home
Free shipping at home by Fedex
Configure my products set