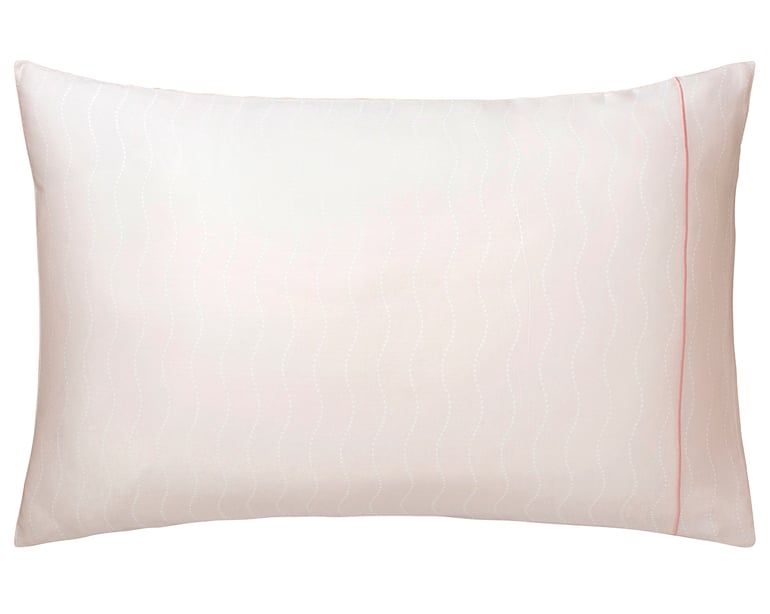 -30% clearance
Description and Characteristics
It's a natural camouflage of large, multi-petaled flowers like hydrangeas, intermingling and overlapping, combining their watercolor shades of sandy pink, sandstone, pale indigo and soft yellow.
The pillowcase fabric matches the back of the duvet cover. Unlike the pillow covers, they are sold in sets of 2. They come in two sizes, and make a beautiful addition to your bedding set.
DOLCE VITA is made of 100% organically grown cotton sateen with 300 TC (120 threads per sqcm). Cotton sateen is known for its strength and softness.
For a contemporary, refined bedroom, try the other products in our Dolce Vita collection.

Washing Instructions Description
This product can be washed at 140°F and then tumble-dried at a moderate temperature. Follow the care instructions on the label.
100% organic cotton sateen 300 TC - 120 threads/sqcm
300 TC - 120 threads/sqcm
-30%
SET OF 2 PILLOWS CASES
Dolce Vita
by

Anne de Solène
from
$160.00
from
$112.00
of which eco-part.
0 €
Secure payment
Secure payment by Visa,
Mastercard,American Express,
PayPal, PayPal Later
Fast home delivery
3 to 7 business days in the USA
Free shipping at home
Free shipping at home by Fedex
Configure my products set