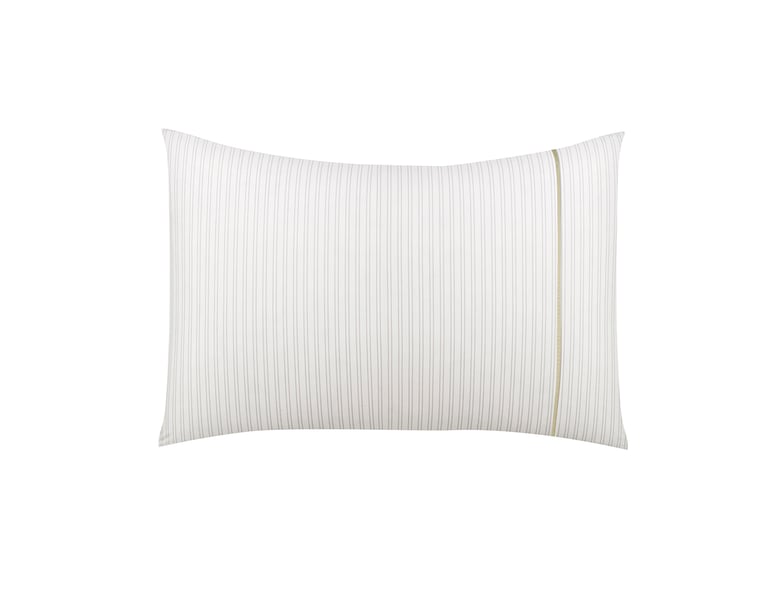 -30% clearance
Description and Characteristics
Poetic atmosphere of the gardens where the breath of the wind stirs the flowers and invites contemplation. Anne de Solène and Liberty of London Fabrics, inspired by their shared values of authenticity and creativity, joined forces to create a new product together. The front features a floral print on an off-white background, with a simple striped print on the back.
The JOLIJOUR sham is both elegant and modern. It's reversible, with edging to enhance the look.
Its 100% cotton percale with 200 TC (80 threads per sqcm) guarantees you a good night's sleep. It has been Easy Care treated, to make ironing child's play.
For an attractive, harmonious bedroom, try pairing it with other products in this collection.
Washing Instructions Description
This product can be washed at 140°F and then tumble-dried at a moderate temperature. Follow the care instructions on the label.
100% cotton percale 200 TC - 80 threads/sqcm
-30%
SET OF 2 PILLOWS CASES
Jolijour
by

Anne de Solène
from
$150.00
from
$105.00
of which eco-part.
0 €
Secure payment
Secure payment by Visa,
Mastercard,American Express,
PayPal, PayPal Later
Fast home delivery
3 to 7 business days in the USA
Free shipping at home
Free shipping at home by Fedex
Configure my products set