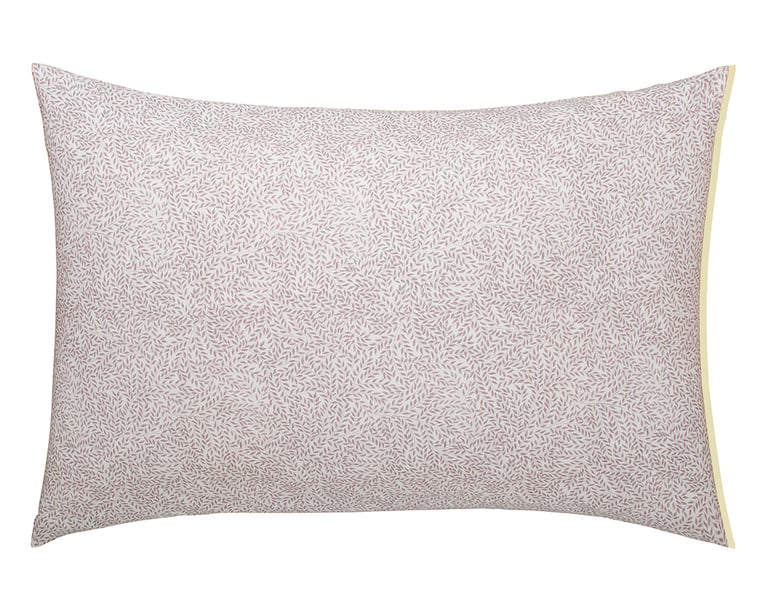 -30% clearance
Description and Characteristics
The warmth of a solar yellow cools under the shade of leaves. Dense leaves with graceful curves, aerial branches of Mimosa respond and complement each other.
The pillowcases will go perfectly with your bed linen set. They come in sets of two, and are available in two sizes. They are made of the fabric on the back of this model, like the fitted sheet.
It's made of 200 TC (80 threads per sqcm) cotton percale, for long-lasting quality.
It is Easy Care treated for quick and easy ironing. For an attractive, harmonious bedroom, try pairing it with other products in this collection.
Washing Instructions Description
This product can be washed at 140°F and then tumble-dried at a moderate temperature. Follow the care instructions on the label.
100% cotton percale 200 TC - 80 threads/sqcm
-30%
SET OF 2 PILLOWS CASES
Mimosa
by

Anne de Solène
from
$155.00
from
$108.50
of which eco-part.
0 €
Secure payment
Secure payment by Visa,
Mastercard,American Express,
PayPal, PayPal Later
Fast home delivery
3 to 7 business days in the USA
Free shipping at home
Free shipping at home by Fedex
Configure my products set